Day 15 was a day most of us were looking forward to after five grueling days of fairly technical rally racing. It was the promised day in a promised land of Chiang Mai where both sore limbs and sports cars were to be rested and repaired. If there was ever a more aptly named hotel this was it. Hotel Shangri La, Chiang Mai.
We set off on a bright sunny day with a goal to push another 400 km further north and closer to Burma. It was a treat to race today in a cooler environment and on a Sunday where it seemed every villager turned out to clap and cheer us on in this land of smiles. On hindsight, some of these villagers were perhaps laughing at the follies of a bunch of foreigners for building and shipping their cars half way around the world to put on such exotic entertainment.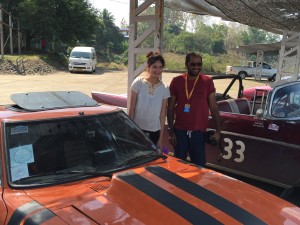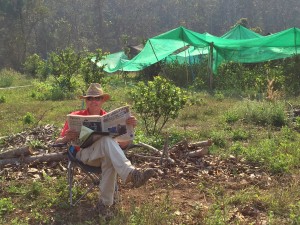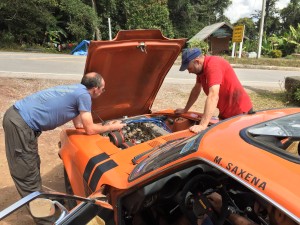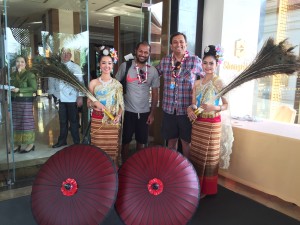 The day started off with a closed off beautiful flat tarmac that for a car lover was the equivalent of a newly laid cricket green at Eden Garden or a fresh outfield at Yankee Stadium. The black tarmac got the better of our resolution to "nurse the car to Burma" and we upped our "push factor" from 60% to 80%.
When it was our turn to race, I reminded myself of Neil Young's lines "it's better to burn out than to fade away" and slammed hard on the accelerator with no intention of lifting my foot off the accelerator (after all our license plate says "NeverLift" I told myself). It was an exhilarating run and I enjoyed smoking through a 6km long section full of bends and esses that really showed what these Datsuns can do.
After a great lunch we set out to Shangri La and were paying close attention to all sounds coming out of the various parts of our car. As we were rolling into Shangri La, I got to think about the journey so far. Beyond the normal stuff such as food, speed and views, three things stood out in terms of their "spectacularness": One, Avi my brother (the Rock star), second Datsi my car (the Rugged car), and finally, the amazing power of Epsom baths (the Rock salts).
First Avi. Now many of us have seen him grow up this past few decades but you never really know someone until you literally live with him or her for a while. I got to do just that this past 18 days and boy was it an eye opener. His temperament, his talent for navigation, his racing skills, and above all his attitude were all exemplary.
On the core racing stuff Avi demonstrated an exceptional aptitude for navigation and for racing through tricky terrains. As a matter of fact before we left we both took a rally training session and in the words of the instructor Dave, Avi was probably the quickest study and the best navigator he has ever trained. High praise not just for skills but for the fact that he has both our life and limb in his hands (after all you don't want to get your "Left vs Right" confused when you are racing through plantations with deep ditches, canals, and blind turns at speeds that approach 100kmph.) It also helped that he had a sucky navigator like yours truly to be compared against. Despite spending lot of $$ and time training, I proved once again that treasure does not trump talent.
In addition to navigating/driving, Avi also demonstrated skills that are essential to any good racer: calmness. The car, much like a horse, senses the mood of the driver and responds accordingly. Not the place to be tense or nervous or uncertain. Wish our Dad was alive today to see what a fine young man we have in our midst.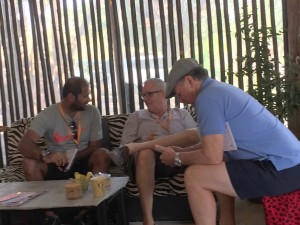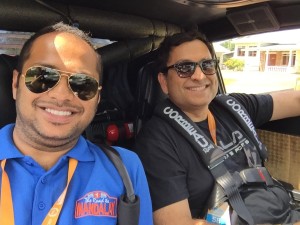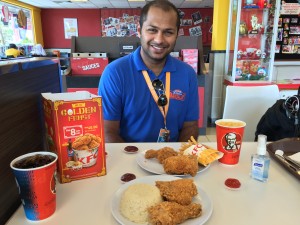 The second spectacular discovery of this trip was this rugged little car.. Datsi as my sister christened her. The race on the flat tarmac today was a reminder of the history of the Datsun cars in America and the reason for their automotive legacy. When the Datsuns landed in the US in the 70s, they were positioned as the first true competitors to Porsche 911s but at one-third the cost of a 911 and with legendary Japanese reliability. Having raced everything from a Lotus Formula 1 car with 850hp to Porsche GT3RS with half the horses, and everything in between, it is hard not to be impressed by these amazingly sure footed cars.
While no ballerina like the Porsche GT3RS or a speed demon like the Radicals or F1, the Datsun 240z consistently turns in an eminently respectable rally performance on the track still today and does so while being blessed with a body style reminiscent of the 1960s Jaguar E-type. It's like having the body of Hulk Hogan hidden behind a Brioni or a Kiton suit. The car looks sleek on the road and transform into a dirt devil during a rally race. This blend of perfection often leads to Avi and I waxing poetic about Datsi sporting a smile the width of Grand Canyon. On occasions, I have also been spotted by bemused villagers stroking the steering wheel and patting the dashboard after a race which no doubt made some of the villagers say "crazy Indian" in hushed tones.
However, to listen to her breathe laboriously these days after the fuel pump issue and struggle with the bent drive shaft and frame is quite painful. It is what jockeys must feel like when they listen and watch their prize winning Kentucky Derby thoroughbred labor through morning drills.
Finally, a word on the spectacularness of Epsom salt (Magnesium Sulfate). Epsom salt baths have been used for centuries all around the world. However, I feel they are often overlooked and underrated. They are the easiest present you can give your body because they quickly draw out painful lactic acid build-up in the muscles. Good Epsom salts contain anti-allergens and anti-oxidants, and promote cell renewal. I strongly recommend you carry a box with you.
After we reached Chiang Mai, I promptly ran a hot bath, dunked a cup full of Epsom salt, and entered the world of Epsom salt magic while listening to one of my favorite Diana Krall songs "I got you under my skin". The song and its title felt very appropriate. We then headed over to the Sunday Walking Market in Chiang Mai which turned out to be one of the best decisions of the trip. The market was a fascinating place with sights, sounds, and smells that seem to have come right out of the stage of Star Wars set on Planet Tatooine. See pictures attached of the various wares for sale in this jam packed market — food, clothes, trinkets, and roadside chair massages.
Having taken care of mind and body, I am now looking forward to sleeping in late tomorrow in Chiang Mai, 'The Rose of the South".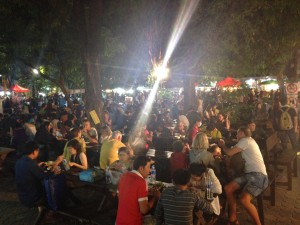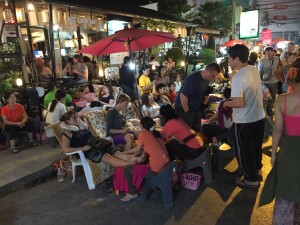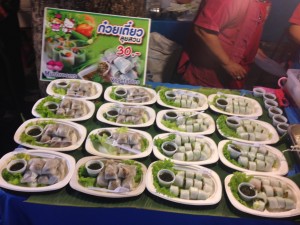 Having taken care of mind and body, I am now looking forward to sleeping in late tomorrow am in Chiang Mai, 'The Rose of the South".
http://saxenaracing.com/wp-content/uploads/2015/02/selfie-1.jpg
960
1280
saxenaracing
http://saxenaracing.com/wp-content/uploads/2018/08/logo_dark.png
saxenaracing
2015-02-16 05:25:59
2018-08-13 09:28:06
Day 15 Race Update: Of Rock stars, Rugged cars, and Epsom salts