Eventful day.., what was to be a very pleasant morning drive turned into somewhat of a driver's ed course at Schlitterbahn water park. It rained until noon and gave a new challenge and dimension to our rally and endurance race sections. Unfortunately one of the Bentley's could not get enough grip and went off the road.. Driver and co-driver broke wrist and ribs and were airlifted to Singapore.. they are doing fine considering all else.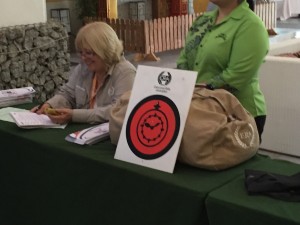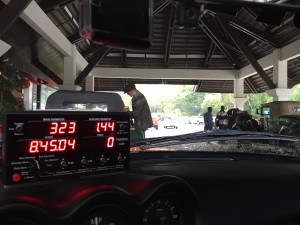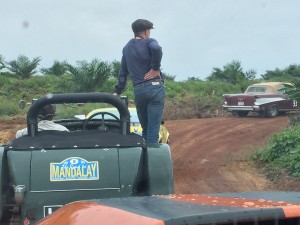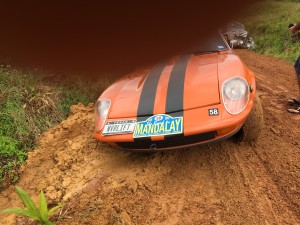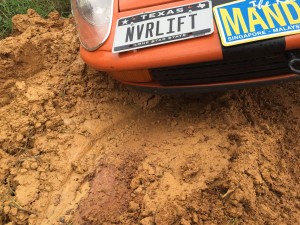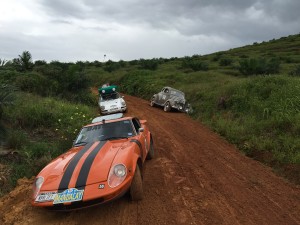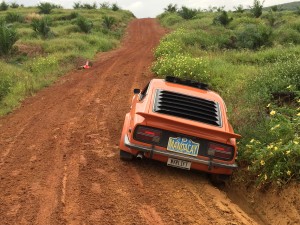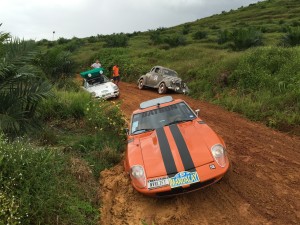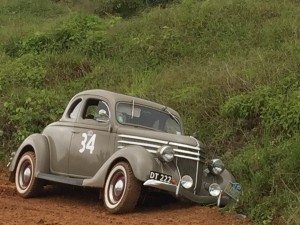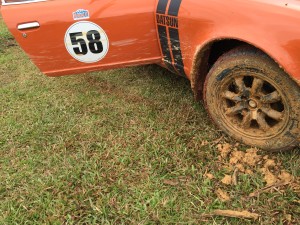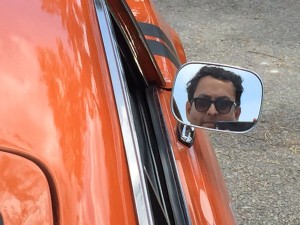 Later in the day we had a planned Rally race through a plantation with low trees so plenty of good visibility racing. However, the morning rain had turned that 7.8km rally section into what can best be described as a dirt bike racing tracks. The front runners (we were still holding on to our good start) got on to the track and had a blast racing through the mud (see attached GoPro video).
Unfortunately about 3/4th of the way in, one of the vintage cars had slid off the road into a ditch. We were asked to slow down as we passed them and as soon as we did, we caught the ditch on the other side of the road and down we went sliding off the road. This was followed by three other cars behind us meeting the same fate which resulted in us getting a 25min penalty on the score-card which dropped us at the end of Day 2 to the top 40%  of the pack overall.. a good drop from the scorching Day 1 we put together from Singapore to Desaru.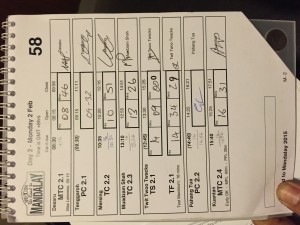 Good news is we are still in the race and both Saxena Brothers and their car is holding up quite well..
http://saxenaracing.com/wp-content/uploads/2015/02/IMG_1602-1.jpg
2448
3264
saxenaracing
http://saxenaracing.com/wp-content/uploads/2018/08/logo_dark.png
saxenaracing
2015-02-02 13:50:08
2018-08-13 09:44:30
Day 2 Race Report: It rained (hard) on our parade, and we drove into a ditch (402km)