Day 5: Kota Bharu to Georgetown 450km
Picture this:
A closed-road, full police attendance, smooth tarmac and endless curves that would put Italian sirens of yesteryears to shame. Add to it a casual conversation and budding friendship with the Sultan of a country, throw in a near perfect race in the timed section, and cap it off with a nice tub bath in a 125 year old colonial hotel by seaside…  This day had it all.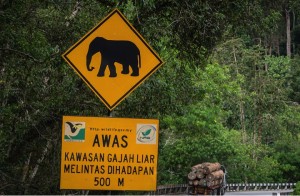 We started the day after a good breakfast for the drive out of Kota Bharu and found ourselves driving through rubber plantations. Saw workers carving away at the bark to drain the latex sap into little pots, a technique that hasn't changed since the invention of rubber.
Our Test-section, called The Tour de France as it is used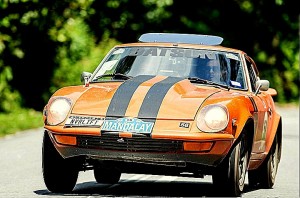 regularly by cycle racers was something to behold. We had a near perfect run during 80% of the 10km long track up the side of a mountain except when I punched too hard at the accelerator at the start leading to flooding and sputtering of the carbs for the first km. After picking up speed we had to slow down considerably to pass four other cars that had left before us in the past five minutes. This led to considerable shaving off of my top speed and combined, easily cost us 30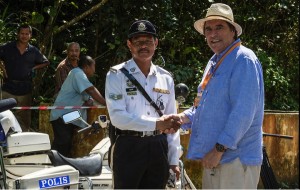 seconds. Despite this, we finished a very respectable ninth position overall and would have been in the top five but for the issues above.. well, well.. at times like these we have to remind ourselves to be grateful and that we are blessed to be even participating in an event such as this.
Earlier in the day, HRH the Sultan of Malaysia sauntered over and struck a conversation about cars and racing and the nuances of endurance vs rally racing. Very knowledgeable and affable gentleman who complimented me on my racing skills and spoke about his affection for things Indian and American. We then decided to pose together for a picture.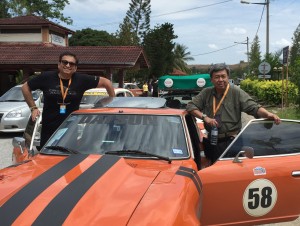 We followed that conversation up at dinner where he spoke about this two Paris to Peking rallies and how his first trip in 1997 was through Tibet-India-Pakistan-Iran on the way to Paris. Unthinkable these days and so very sad how much our world has changed in last 20 years.
Later in the day we drove into Georgetown in the Penang Peninsula and drove into the amazing Eastern & Oriental Hotel by the seaside.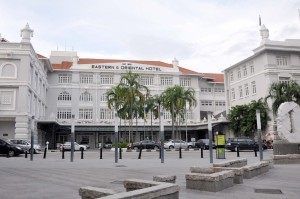 Finally, Avi and I took a walk on the famous Penang Street to sample some local delicacies and get a much needed massage.. more on this soon in a separate blog.. and believe me it deserves a separate blog.
http://saxenaracing.com/wp-content/uploads/2015/02/IMG_1824-1.jpg
2448
3264
saxenaracing
http://saxenaracing.com/wp-content/uploads/2018/08/logo_dark.png
saxenaracing
2015-02-05 17:50:26
2018-08-13 09:41:43
Day 5 Race Report: Racing up the side of a jungle-covered mountain with police's help (450km)