Georgetown to Trang. 385kms
We left Georgetown early in the morning via the old bridge and drove up country to the final time trial in Malaysia.
A highly technical test, the "Fields of Athenrice" time trial was courtesy of the local community and it demanded intense focus and attention with no room for errors or short cuts. On the surface the field looked great with wide visibility and beautiful green cover of rice in its early stages of growth.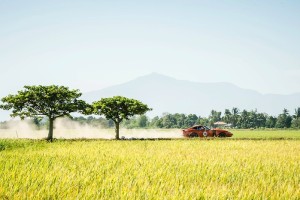 However, a closer look you realize the dangers all around… deep canals on one or both sides of the road barely wide enough for single car, deep ditches, and highly slippery surface on turns. And above all spectators standing at key turns waving us on.. It demanded great skill, courage and focus and we made it through quite well with a time once again in top 10 overall and second best for our class of cars.
We then said goodbye to Malaysia and headed towards the Thailand border via the crossing at Wang Kelian, a delightful backwater frontier complete with Duty Free, but no commercial traffic. We met a group of Malay bikers who were on a ride from Malaysia to Thailand… looked like a happy bunch bu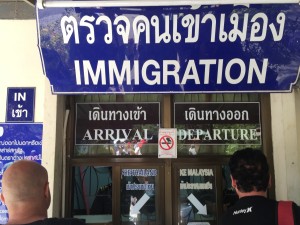 t they buggered up our customs routine by piling on in front of us.
While all of this was going on, I decided to look around the many food vendors that were lining Thai-Malay border. Bought a few of the delicious and colorful snacks including something that looked like an Asian Banana and Idaho Potato had an illicit kid who was growing up all colorful in Thailand.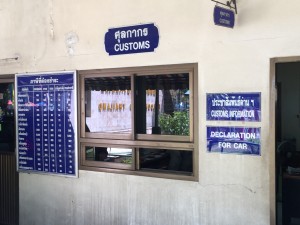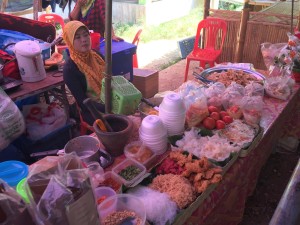 We then headed to Trang and on the way had one of the most memorable stops of the trip. Avi and I had not had breakfast and were famished getting into Thailand. We were determined to save the appetite for Thai roadside food aka Dhaba and the Culinary Gods smiled down on us as we stumbled upon this hole in the wall of hole in the walls places run by a woman who looked to be of Bhutanese/Nepales descent.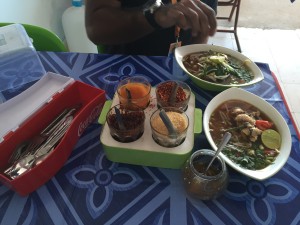 Something told us she was the real deal and boy where we right.. Except for the loo next to the kitchen (what's with that in this part of the world??), the place was quite clean. She made two soups for us and a fried rice.. I almost cried when I ate those dishes..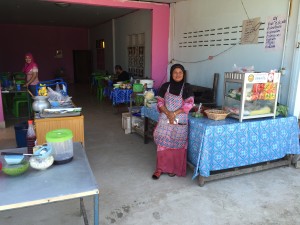 We then drove into a charming Thai welcome at the beautiful Rua Rasada Resort, at Trang. It was followed by yet another am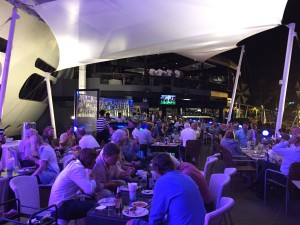 azing dinner and live music on the front deck of the hotel as we mingled, talked and grazed our eyes over the cars parked in front of us. Some of the cars however are beginning to show physical signs of wear and tear as well as developing significant internal issues such as hole in the piston, broken valves falling into the engine, damaged cylinder-head, broken transmission shafts, and lost tooth from differential gear box to name a few. We have ourselves started hearing an occasional growling sound in our transmission, which after many hours of inspection at the local garage has yet to be diagnosed.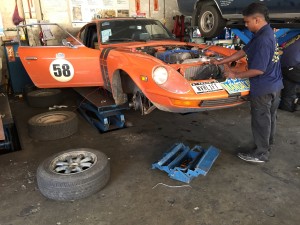 http://saxenaracing.com/wp-content/uploads/2015/02/IMG_1991-1.jpg
2448
3264
saxenaracing
http://saxenaracing.com/wp-content/uploads/2018/08/logo_dark.png
saxenaracing
2015-02-10 12:33:25
2018-08-13 09:39:53
Day 7 Race Report: Rattle and Hum and Racing through Fields of Rice